Teachers
Katie Rix LPTD (Dist.)  – Co-principal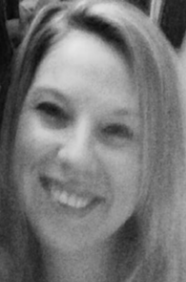 Katie began dancing at the age of two, and as she got older studied towards her teaching exams until she went away to Cambridge University at 18 years old. Whilst at university, Katie was heavily involved with the dance society, as president for two years, making several changes and running two annual shows in sold out theatres. Katie also taught beginners' and improvers' tap. After returning from university, Katie met Leanne and together they completed their teaching exams and opened Dance Trix! Katie has a PhD in Developmental Psychology and spends her time running Dance Trix and teaching for the Open University. 
Leanne Curry LPTD (Dist.)  – Co-Principal
Leanne began dancing at the age of three- She has always enjoyed performing and has danced on several West End stages in dance showcases throughout her childhood and teenage years while undertaking various dance exams. A degree in fashion led her to pursue her creative side and she is often seen at a sewing machine stitching and fixing costumes for the annual Dance Trix show! During the week she works part-time as an apprenticeship coordinator for an online university but her passion is in dancing and she enjoys teaching at Dance Trix on Saturdays and during the week. 
Molly Sylvester st.PTD (Dist.)- Teacher
Molly has been attending classes with Dance Trix for several years and leads on our South Hanningfield classes. She is Student Teacher qualified, meaning that she can teach up to Grade 2 and is working towards other teaching exams.
Molly began dancing at the age of three and throughout her dancing career has completed a variety of dancing exams in tap, ballet, modern and jazz before moving on to complete a dance A-Level in college. Molly has also enjoyed performing in various theatres including the Royal Albert Hall and Her Majesty's Theatre. Molly has always been passionate about teaching and is excited to further develop with Dance Trix.
***All our teachers are fully DBS checked, hold Chaperone Licenses, and up-to-date First Aid Certificates.***
Administration and Chaperones
Alice Goldsmith- Administration Support

Alice has been with Dance Trix for a few years now. She has danced for a lot of her life but after having a break for most of her teen years has got back into it and attends our ballet and jazz classes. She also helps to provide admin support for Katie and Leanne at lessons.
Alice is a licensed chaperone, children's first aider and works as a Learning Support Assistant full time in a primary school.
Esther Day- Administration Support
Esther is another friendly face at our Saturday classes occasionally assisting with some administration duties. She is a licensed chaperone and outside of Dance Trix, works full-time as an occupational therapist with adults with learning disabilities. In addition she does respite fostering for children with special needs.
Denise Saitch- Administration Support
Denise, who is Katie's mum, has been with Dance Trix for a few years now. She joined as one of the original beginner adult tap dancers, but whilst at Dance Trix has now obtained her Gold Medal in Tap. Although learning to dance later in life, she is no stranger to the world of dance having had daughters who all danced from an early age. Denise is a licensed chaperone and children's first aider. Outside of Dance Trix Denise is an Outdoor Education Leader and an Invigilator for GCSE and A Levels at a Chelmsford Grammar School.
We also have a number of wonderful chaperones who support our dance school at events.